War over capital gains tax begins
An anti-capital gains tax campaign was launched by ACT on Tuesday – even though the Tax Working Group's final report is not due to be made public till Thursday.
Tuesday, February 19th 2019, 1:15PM
by Miriam Bell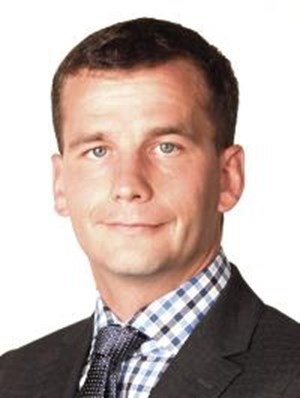 Few people know for sure yet what the TWG has recommended to reform New Zealand's tax system, but it is widely expected that a capital gains tax will be one of its recommendations.
In anticipation, the battle lines in the looming war against a capital gains tax are already being drawn, and pundits' opinions on what it could mean are flowing thick and fast.
ACT leader David Seymour today jumped the gun and launched his party's campaign against a capital gains tax, which is described as an "envy tax" on successful New Zealanders.
Seymour says a capital gains tax is not just about money and New Zealanders' attitude towards achievement and success.
"It's really about whether your efforts make a difference and your choices are meaningful… A capital gains tax, coming this week, is a proposal to idolise envy and celebrate mediocrity."
ACT will be fighting any such tax vigorously and aims to awaken opposition based on values of meritocracy and achievement, Seymour says.
The campaign involves a new website, a series of videos and a petition opposing the introduction of a capital gains tax.
The National Party also opposes a capital gain tax and National's leader Simon Bridges says if one is introduced it will be repealed by a future National government.
On the other side of the political spectrum, both Green Party co-leaders have been speaking out in favour of a capital gains tax this week.
The introduction of a capital gains tax has, historically, not been a popular idea with New Zealanders and the concept is perceived to be a vote-killer.
That means that while previous tax working groups have discussed it, it has always ended up in the too-hard basket.
While the latest working group is expected to make the leap and propose a capital gains tax that does not mean one is likely to be introduced anytime soon.
BNZ senior markets economist Craig Ebert says that whatever the TWG recommends, none of the changes are supposed to be coming in any time remotely soon, if at all.
"The government has promised that it will legislate for any (major) tax changes to come into effect after the next election. This means the electorate will be the ultimate decision maker.
"We won't even really know the chosen path on Thursday. Rather, the TWG will present a range of options. It will be another couple of months before the government announces the tax changes it will be going with, albeit predicated on what the TWG has come up with."
Thinking further ahead, there is also the issue of what the NZ First party will agree to, or not, as part of making the tax-change proposals official "government policy", Ebert says.
"It is, after all, a party that prides itself on looking after the interests of small and medium sized business enterprises."
But the release of the TWG's recommendations does mean one thing is for sure: heated debate over tax policy is set to rage in coming months and could well be the defining issue of the next election.
Read more:
It's a capital gains waiting game
CGT would be repealed under National
Comments from our readers
No comments yet
Sign In to add your comment