Revisiting apartments
Kiwis are traditionally resistant when it comes to buying and living in apartments but the time is right for investors to take a fresh look at them as an investment option.
Monday, March 11th 2019, 12:39AM
by The Landlord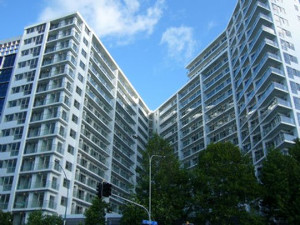 Imagine a low maintenance property that has a price significantly below the oft-quoted median price for its desirable location and that still attracts a high rent.
It sounds like a pretty attractive investment option – and it's not a pie in the sky proposition. Such properties do exist in the shape of apartments.
Yet New Zealand investors are often resistant to investing in apartments.
In this year's Squirrel Property Investors' Survey nearly two thirds (63.48%) of respondents answered "no, not interested in apartments" to a question on investing in apartments.
This seems surprisingly high and begs the question of why investors continue to be so apartment adverse, particularly in the current market.
But there are reasons for the resistance.
One reason is that in the 1990s so many cheap apartments were built in central Auckland that there was an over-supply and few of them saw any capital gain.
On top of that, many of those apartments then developed remedial problems. This combination of factors left many people believing that apartments are not worth investing in.
Another reason is that apartments were long seen as not being a New Zealand way of living. Instead the New Zealand dream was always a standalone house on a quarter acre block in the suburbs.
Owning apartments, which are usually of a smaller floor size and governed by a body corporate, has just not been part of the Kiwi psyche.
Now though, times have changed: The population is growing fast, there's a widespread shortage of housing and increased intensification is on the agenda for New Zealand cities going forward.
Additionally, demographic changes mean that apartment living is growing in popularity. All of these factors mean that it is time for investors to take a fresh look at apartments.
In the latest issue of NZ Property Investor magazine, we make the case for why they are a viable investment option and examine what investors need to know before they break with tradition and take the plunge.
To read more about investing in apartments, click here to get the digital issue of NZ Property Investor magazine.
Subscribe to NZ Property Investor magazine here to get great stories like this delivered to your mailbox every month.
Comments from our readers
No comments yet
Sign In to add your comment