Investors hold properties for longer
Public perception has it that investors spend their time flipping properties on a regular basis but new analysis shows they hold properties for longer than other buyers.
Wednesday, March 20th 2019, 10:42AM
by The Landlord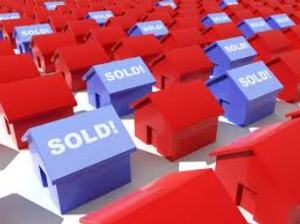 Prompted by recent drops in sales activity, CoreLogic has analysed property "hold periods", the years between the purchase and resale of a property, to see if property owners are simply staying put these days.
They found that after a long rise, median hold periods peaked nationwide in 2016 and have actually started to edge down again since then.
CoreLogic senior property economist Kelvin Davidson says the length of time that properties are being held onto before they're sold has fallen.
"But even at its current median of about 7.4 years (down from the peak of 8.2 in 2016) it's still quite a bit higher than in 2007 when it was a short 3.8 years."
Auckland hold periods tend to be shorter than nationally, while troughs and peaks (2005, 2014) have also come earlier than nationally (2007, 2016), he says.
"It's interesting to plot Auckland's hold periods against property values. The long rise in hold periods from the mid-2000s to the mid-2010s coincided with the rise in values. Then hold periods in Auckland flattened off and dipped, and so have values."
Overall, the analysis does imply that shorter hold periods in the past few years suggest more sales activity than otherwise would have occurred, Davidson adds.
However, the analysis also overturns the widely held popular belief that investors spend their time buying and selling properties at a high rate to speculate on the capital gains.
CoreLogic's analysis shows that both first home buyers and movers (owner-occupiers who are relocating) have shorter hold periods than multiple property owners (or investors).
Up until 2015, hold periods were similar for the buyer groups but, since then, first home buyers and movers who have resold have tended to have stayed in their properties for shorter periods.
In contrast, multiple property owners have not seen the same dip, so a gap has opened up in hold periods.
Davidson says this suggests that landlords haven't been as willing or able to trade property as they might otherwise have preferred to.
"This reflects the general cooling of price growth and capital gains, the LVR rules, and extra government measures to target speculation, like the bright line test. In other words, landlords have had to stick with a property for longer to make the desired profit."
It's worth noting that many investors would argue that their preferred strategy has always been to buy and hold, whether for cash flow or capital gain.
Nearly two thirds (61.41%) of respondents to the recent Squirrel NZ Residential Property Investment Survey 2018 picked "buy and hold" as their preferred strategy.
Read more:
Altered landscape for investors
COMMENT: Capital gain vs cash flow
Comments from our readers
No comments yet
Sign In to add your comment