New flames to fan housing market
The demise of the capital gains tax proposal and record low mortgage rates will led to a pick-up in housing demand and boost the market, ASB economists say.
Thursday, April 18th 2019, 12:52PM 1 Comment
by The Landlord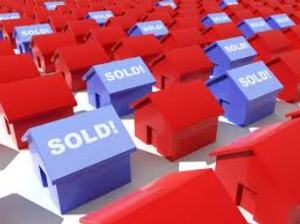 It's a well-recorded fact that housing markets around the country are returning very different results, with Auckland's market softening while others are running hot.
That state of play is likely to continue with supply constraints prompting price growth in many areas, according to ASB's latest housing market report.
The Reserve Bank's surprise announcement that the OCR's next move was likely to be down rather than up has provided support for this as it has translated into falling mortgage rates.
ASB senior economist Jane Turner says forward looking economic data remains soft so the Reserve Bank is expected to cut the OCR by 50 basis points over 2019.
Assuming the Reserve Bank delivers, they expect mortgage rates to remain low and that will provide a boost to housing demand, she says.
"Lower mortgage rates will see house price growth remain firm across much of New Zealand over 2019. Even in Auckland, they will keep a floor under house prices."
While housing supply is proving slow to catch up with demand, ASB does expect it to do so which will reduce some of the upward pressure on house prices outside of Auckland and Christchurch.
"So we continue to expect house price growth will gradually moderate over 2020 once housing supply catches up."
The impact of Government housing and tax policy changes, along with decreased affordability, are some of the headwinds expected to constrain the market somewhat.
However, the Government's announcement that it will not be adopting the Tax Working Group's capital gains tax recommendation has put an end to one area of uncertainty.
Turner says that part of policy was weighing on housing demand, and investor price expectations, in March and April.
"As the Government ultimately decided to not introduce a capital gains tax, we expect housing demand may pick up slightly heading into winter."
This combination of factors means they believe the Auckland market will achieve a "soft landing" as opposed to the more disruptive adjustment seen in the Sydney and Melbourne housing markets, she says.
Comments from our readers
Sign In to add your comment