Investor slump continues in February
The latest Reserve Bank figures show investors borrowed just $886 million in February, down on the same month in 2017 and 2018, as first home buyers narrow the gap.
Wednesday, March 27th 2019, 4:28AM
by Dan Dunkley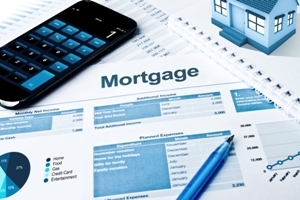 The figure marks a continued decline for investor borrowing, which has failed to hit the $1 billion mark since November. Investors borrowed $1.03 billion in February 2018 and $1.02 billion in February 2017.
Last month's investor total is way down on the $1.6 billion borrowed in February 2016.
The data underlines a tougher market for investors operating with continued LVR restrictions, tightened lending from the major banks, and the threat of further regulation to curb investor activity.
In contrast, first home buyers borrowed $810 million last month, more than $727 million in February in 2018 and $591 million in February 2017.
The gap between first home buyer and investor activity has narrowed in recent years as FHBs take advantage of record low interest rates and slower price increases in Auckland.
The threat of capital gains tax and the recently-introduced foreign buyer ban are likely to have dampened investor activity in February, and mortgage advisers note continued scrutiny on investor borrowing, and extra scrutiny on investor sale proceeds.
Advisers say the big four have kept lending conditions tight, despite the recent relaxation of LVR restrictions.
One adviser told TMM Online his client was recently forced to prove the financial health of their investment portfolio after selling a commercial property. "The bank wants to analyse our client's existing debt, despite it having no relevance to the commercial sale. They have even asked for full financial statements."
Overall February lending data paints a picture of health for the housing market. Homeowners borrowed $4.7 billion, up from $4.66 billion in February 2018, and $4.3 billion in February 2017.
This was driven by strong owner-occupier activity -- the group borrowed $3.05 billion, up from $2.85 billion in February 2018.
High LVR lending for first home buyers is also on the rise. Of the total $495 million borrowed at more than 80% LVR, $325 million was taken up by FHBs. High LVR lending only reached $362 million in February 2018.
Comments from our readers
No comments yet
Sign In to add your comment