Regional markets step up the pace
[UPDATED] Price growth in regional housing markets has stepped it up again with Gisborne accelerating at the front of the pack, new REINZ data shows.
Friday, June 14th 2019, 10:13AM
by Miriam Bell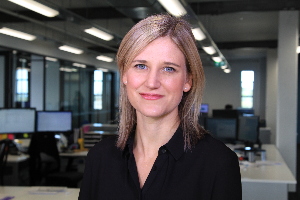 Around New Zealand house prices rose by 3.2% year-on-year to an average median price of $578,000 in May, as compared to $560,000 in May 2018.
While Auckland saw 1.2% annual price growth, which took the region's median price to $860,000, it was regional markets that were driving the growth.
Eleven out of 16 regions saw strong price growth with Southland (up 16.7%), Manawatu/Wanganui (up 14.4%), Hawke's Bay (up 9.3%) and Otago (up 8.2%).
But it was Gisborne that led the way with a huge annual increase of 54.4% in prices. This took the region's median price to $440,000 in May, up from $285,000 in May 2018 – a $155,000 increase.
REINZ chief executive Bindi Norwell says Gisborne's median price was also up by 22.9% in May, as compared to April's median price of $358,000, which is an increase of $82,000 or $2,645 per day.
"We haven't seen price rises on this scale for a number of years now, showing just how strong regional growth is in parts of New Zealand."
Four regions (West Coast, Tasman, Northland and Marlborough) did see annual falls in median price during May but Norwell says this could be just the start of the usual winter slow down.
Within the Auckland region, the Waitakere City market saw a 6.0% annual increase in its median price, while Auckland City's median price was up by 3.8%.
Norwell says this suggests that despite the cooling weather there are some green shoots in the Auckland market and that confidence is returning to the City of Sails.
However, while the REINZ data shows prices holding up well, the same can't be said for sales volumes.
Nationwide, the number of sales in May fell by 7.8% from the same time last year to 7,263 (down from 7,876) - although sales were up on April by 20.1%.
Auckland sales were down by 21.8% year-on-year (from 2,462 to 1,925), while the West Coast, Manawatu/Wanganui, and Canterbury all saw significant drops in sales.
Norwell says that May saw a 50/50 split from a regional perspective with eight regions seeing an increase in annual sales and eight regions seeing a decrease.
"When you compare that to April, only four regions saw an increase in the number of properties sold year-on-year suggesting that the OCR and capital gains back down may be starting to have some impact on the market."
She adds that the decline in Auckland's sales is an ongoing trend which is probably due to the fall in new listings, the foreign buyer ban and investors not buying because of ongoing policy changes.
Norwell is not the first commentator to suggest the market could soon see an impact from the ditching of the capital gains tax proposal and the Reserve Bank's recent OCR cut.
On Thursday, Westpac chief economist Dominick Stephens said those two factors were game changers for the housing market which should see a rebound in 2020 as a result.
Some other commentators are not as convinced.
CoreLogic's head of research Nick Goodall says that despite the signs of renewed demand for property across most of the country, they are not expecting property prices to soar.
"True, some parts will see continued growth – primarily more affordable towns and cities in regional New Zealand' – but with bank serviceability tests remaining stringent and growth in our economy slowing, any price changes will likely be gradual."
In a similar vein, ASB senior economist Mike Jones expects nationwide price growth to pick up to a modest 5-6% annual pace by the end of the year, as the market navigates the various cross winds.
"Rock-bottom mortgage rates will provide a powerful boost but we expect recent housing policies targeting investor demand to keep things in check. Auckland will remain an underperformer."
Read more:
Market rebound coming – Westpac
Manage your value expectations
Comments from our readers
No comments yet
Sign In to add your comment