Urgent building law reform needed - Goff
Problems with building law have long been rife. Now Auckland's Mayor is calling for radical reform of the Building Act and Code to deal with the housing crisis.
Monday, June 17th 2019, 10:56AM 2 Comments
by Miriam Bell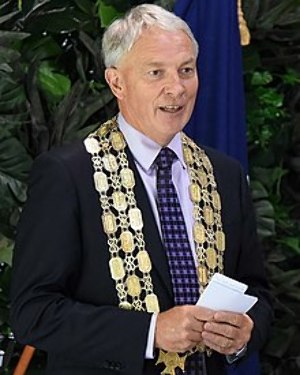 The Government is currently consulting on proposed changes to the Building Act which it says will address long-standing challenges in the building sector.
But Auckland Mayor Phil Goff says the proposals don't go far enough and Auckland Mayoral Housing Taskforce and Auckland Council submissions recommend major changes which go beyond them.
He says the Building Act and Building Code need radical and urgent reform to make them fit for purpose to tackle New Zealand's housing crisis.
"Aucklanders deserve to have greater assurance that when they buy a new home or renovate an existing one, the work done will be of high standard.
"It's time to change the situation whereby shoddy building products and poor design and workmanship are a cost loaded on to ratepayers rather than those whose incompetence cause the problem."
He says the weather tightness issue cost ratepayers $600 million because those who did the poor work are nowhere to be found and the council as the consenter is the "last man still standing".
The Government's proposals, which would be the biggest changes to the Building Act since 2004, aim to improve the regulation of building products and modern methods of construction including offsite manufacturing.
They would also strengthen occupational regulation; look at how risk and liability are managed; possibly reduce the building levy; and strengthen penalties for those who don't comply with the law.
However, Goff says that what is needed is a compulsory insurance and warranty scheme that directly incentivises companies to do the job properly.
It would also mean that general ratepayers through council would only have to meet a fair proportion of liability for substandard work.
A centralised and mandatory product register to certify that building products are fit for purpose is also needed as it is absurd that 69 different councils have to separately certify the same products, Goff says.
"Duplication like this adds costs and inconsistency. Doing it centrally would be far more efficient."
He also wants to see a Licensed Building Practitioners scheme to ensure builders and associated trades have the skills, training, ongoing professional development and ethics to do the job properly.
"Finally, the building code is also below international standards in what it requires for buildings to be energy efficient.
"Higher standards for insulation, ventilation, and efficient heating and lighting systems for new houses would cut energy use, reduce carbon emissions, ensure better health and wellbeing, and cut heating costs."
Building and Construction Minister Jenny Salesa says clear and robust building laws are critical to enabling the building sector to reach its full potential and the proposed reforms will help achieve that.
But Goff, who welcomes the move to reform building law, says the Government needs to go further than what is included in its discussion paper and to act with a greater sense of urgency.
More information about the Government's proposals can be read here and submissions on the proposals can be made till June 18.
Comments from our readers
Sign In to add your comment