Values on the edge of town
It's best to look to the outskirts of the main centres for value increases these days as value growth continues to slow around the country.
Wednesday, July 3rd 2019, 6:00AM
by Miriam Bell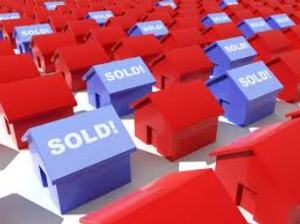 Quiet times remain at play for the property market with the annual rate of national value growth dropping to 2.0% in June from 3.5% at the same time last year, according to the latest QV data.
The quarterly rate of national value growth is also down to 0.1% which leaves the average national value at $687,021.
Weakness in the Auckland region continues to be a major factor in this.
The region saw its values growth decrease by 2.7% year-on-year and by 1.2% over the past quarter, leaving its average value at $1,027,113.
It's not just the Super City that is seeing subdued value growth, with quarterly results from markets around the country highlighting the slowdown.
[Take a look at QV's quarterly table here.]
Annually, performance was mixed across the main provincial centres, with half seeing a decrease in the annual rate of change and the other half holding firm or increasing.
However, Dunedin was the outright leader with a 12.2% increase in values over the past year while the rate of growth around the wider Wellington area remains strong at 7.9%.
QV general manager David Nagel says that there is a lack of real impetus in the market.
"Demand remains steady and listings relatively low, resulting in stable market conditions but subdued value growth.
"We anticipate this will continue over the coming months, with supply remaining fairly constrained and demand either staying flat or dropping slightly in many areas."
Yet, in his view, there is still plenty of life left in the market.
He points to the Western Bay of Plenty region, which has seen strong quarterly growth of 5.0% leaving it with a relatively high average value $679,914.
Many lower North Island regions, such as the Horowhenua and Manawatu, have also experienced strong value growth over the past three months.
But with affordability continuing to be a major constraint, location is becoming increasingly relevant and the outskirts of city centres are seeing plenty of activity, Nagel says.
"The wider Wellington region is a great example of this with areas like the Hutt Valley continuing to attract young families and professionals looking to take their first step on the property ladder.
"This section of the market continues to benefit from the low interest rate environment as well as less competition during the quieter winter period."
It also contributes to Wellington's solid rate of capital gain as both Hutt City and Upper Hutt have seen large annual values increase of 11.3% and 15.0% respectively.
Going forward, Nagel says they'll be closely monitoring the impact the Healthy Homes legislation has on the investment market and on rents.
"At this stage, we have observed no major impact on the investment market although we may well see some upward pressure on rents, as landlords face up to the increased costs of keeping their properties insulated to the required standards."
Meanwhile, CoreLogic NZ head of research Nick Goodall says the data suggests a crossroads in the market with a split in performance between different localities.
"The nationwide market influences - such as low interest rates, low unemployment and strong population growth - are reducing in their impact and it's certainly not a case of one trend to rule them all.
"It is now that the strength of each centre's local economy starts to dictate future housing prospects."
Goodall says that with any market cycle it's also important for owners and would-be-buyers alike to understand the different statistics available to them to evaluate the market accordingly.
"Median sales prices for example can be volatile, even year-to-year for some of the smaller centres.
"The latest headline regarded Gisborne values increasing by 54.4% over the past year. The reality is this captured a change in composition of what happened to sell between two periods over the year."
Comments from our readers
No comments yet
Sign In to add your comment