Greens renew call for tougher tenancy laws
Getting rid of no cause rental terminations and the introduction of a Warrant of Fitness for rentals are critical parts of the Green Party's renewed focus on housing announced at their Annual Conference over the weekend.
Sunday, August 4th 2019, 8:55PM
by Miriam Bell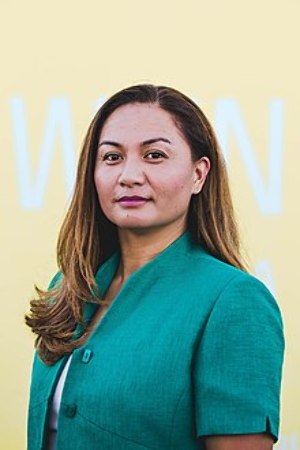 However, while the Greens re-committed to prioritising support for New Zealanders who rent, the most significant plank of their housing policy is a push for a rent-to-buy policy.
Green Party co-leader Marama Davidson says everyone should have a home that allows them to live in peace, put down roots and be part of a community.
"To make this a reality we plan to rebalance the housing market and provide affordable pathways to home ownership."
That means the Greens are focused on a rent-to-buy scheme that will make home ownership a genuine choice for those least able to access it.
"It's for people who can't get into the housing market because of student debt, high rents, low wages, high housing costs, and high costs of raising a family," Davidson says.
"Rent-to-buy is an exciting solution that can offer a pathway to those locked out of homeownership, who are able to pay rent, but not enough to save for a deposit."
Under the Greens proposed scheme, the Government would build a home, or will work in partnership with an iwi, charity, or community housing provider.
Once built, a family moves in and, for the first few years, they pay rent but, unlike a private rental, part of their payment will go towards building equity in the home.
Davidson says that after a few years, combining this rental equity with their KiwiSaver, the family will have built-up sufficient deposit to buy the home for themselves.
"They can then continue paying off a mortgage rather than paying rent. It means that the family will take the step from renting, into home-ownership, supported by the Government."
Davidson says the Greens are ready to negotiate their rent-to-buy policy as part of the Government's KiwiBuild reset.
"The KiwiBuild reset is an opportunity to make changes that tackle the causes of the housing crises, and not just manage the problems."
But the Greens also have plans to shift New Zealand's approach to private rental properties.
Davidson says the Government will be reforming the Residential Tenancies Act this term, and the Greens believe that no-cause terminations must end.
"It's also vital that we introduce a Warrant of Fitness scheme for all rental properties as an enforcement mechanism for the Healthy Homes Standards.
"We wouldn't allow people to lease a dodgy rental car, why do we allow dodgy rental homes? Poor quality, damp housing causes sickness. It needs to stop and a housing Warrant of Fitness will do just that."
Alongside a rental WOF and ending no-cause terminations, the Greens also want to see "better protection against runaway rent increases".
"People who rent need a transparent and fair formula to see how and why their rents will go up and this will remain a priority of our work to reform laws around renting."
None of the policies announced are new ones for the Greens: MPs from the party have been touting them for many years.
But the Greens' rent-to-buy scheme is part of its confidence and supply agreement with the Labour Party, so it now has an opportunity to push that policy, and perhaps other housing policies, over the line.
Comments from our readers
No comments yet
Sign In to add your comment