Investor confidence in property softens
There have been some positive housing market developments of late but they haven't served to boost investor confidence about residential rental property.
Monday, August 5th 2019, 6:09AM
by Miriam Bell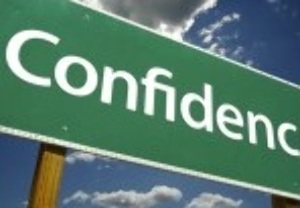 The latest ASB Investor Confidence Survey is out and it shows that confidence in rental property providing the best returns remained at a four-year low of 15% nationwide in the three months to June 2019.
While the overall figure remained unchanged from the first quarter of this year, there were slight changes among markets.
In Auckland, confidence in rental property increased slightly to 21% from 20%, but in the regions it dipped to 12% from 13%.
However, investors' confidence in their own homes providing the best return on investment also softened in the June quarter.
It dropped from 22% to 20% nationwide and from 26% to 22% in the regions – although in Auckland it remained stable at a lower 15%.
The survey also shows that, overall, investor confidence remained stable at a nett 15% for the quarter.
While 28% believe returns on their investments will improve in the next 12 months and 13% believe they will worsen, 40% expect them to remain the same.
ASB senior economist Chris Tennent-Brown says the latest survey suggests improving market conditions, including record low interest rates, are taking a while to flow through to investor sentiment.
"This is middle of the road investor confidence overall, and that's ok, but given the positive developments of late, it's a little disappointing."
He says that rather than being encouraged by the lower interest rates and the capital gains tax getting dropped, perceptions about housing deteriorated.
"Given the backdrop, it's surprising to see overall confidence in housing, be it rental or owner-occupied, as providing the best return has slipped through the quarter.
"The price appreciation we've been seeing regionally at this stage isn't providing any boost to expectations of returns and neither have the low interest rates."
It is possible that people need to see stronger price gains to be well and truly convinced, Tennent-Brown adds. "It might be something that we see in Spring but we're certainly not seeing it in the second quarter."
Returns on property – whether owner-occupied or rental – still inspired more confidence in investors than did public shares or any bank product.
When it came to bank products, KiwiSaver led the pack with 13% viewing it as the best option for return on investments.
But ASB's survey is not alone in highlighting that confidence in residential rental property has been shaken of late.
The Financial Markets Authority recently released its annual investor confidence survey. It shows that, overall, 65% of investors are confident in New Zealand's financial markets.
Of those surveyed, 14% had residential property investments and, of those, 72% residential property investors had confidence in New Zealand's financial markets
However, 25% of residential property investors indicated their confidence in the financial markets has decreased over the last year – and this left them as the investor group which has seen the biggest decrease of confidence.
When asked why their confidence in financial markets has decreased generally, respondents gave reasons including government/policy, past experience, instability and a general lack of faith.
Comments from our readers
No comments yet
Sign In to add your comment