Affordability key to value growth
Whether values are going up or down in markets around the country, new QV data highlights that affordability – or the lack of – is a key determinant.
Wednesday, August 7th 2019, 7:11AM
by Miriam Bell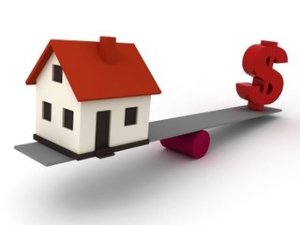 The property market might be subdued but national values remain firm with QV's House Price Index for July showing quarterly value growth remaining at 0.1%.
At the same time, it has the annual rate of change increasing slightly from 2.0% at the end of June to 2.2% at the end of July, leaving the average national value at $687,683.
Despite this, many regional areas including the Western Bay of Plenty, Hutt Valley and Porirua are still seeing values that are strongly on the rise, supported by strong regional economies.
Western Bay of Plenty had quarterly value growth of 2.9% which left its average value at $673,793, while Porirua was up by 3.9% to an average of $620,516.
In the Hutt Valley, Upper Hutt saw its values grow by 3.5% to an average of $567,809 and Lower Hutt's values were up by 2.6% leaving it with an average value of $595,235.
The story was not as good for the Auckland region though.
It saw its value growth decrease by 0.8% over the quarter and by 2.6% year-on-year. This left the Auckland region's average value at $1,025,389.
QV general manager David Nagel says the data shows a continuation of recent trends - sluggish value growth and low supply overall mixed in with pockets of strong growth.

But it is affordability that is playing a major role in shaping the growth trajectory of many areas.
Nagel says the regions seeing the strongest value growth are those offering more affordable property in areas where the local economy has job prospects within a commutable distance.
"The slower rate of growth across most areas is due to a combination of factors. A key driver is affordability constraints – with high-value areas such as Auckland City having seen values increase by over 90% since the 2007 peak."
In contrast Christchurch, with an average value of $498,006, has increased by 31.3% since the 2007 peak, he says.
"It's regions such as these that still have plenty of scope for growth in the coming years, as they continue to attract buyers seeking more affordable property."
Nagel is not anticipating major changes in market activity in the coming months.
"Market conditions appear to be relatively stable, with record low interest rates likely to continue supporting steady buyer demand."
For CoreLogic NZ Head of Research Nick Goodall, the data reflects a market which has been gradually slowing since the beginning of 2018, but remains supported by low inventory and mortgage interest rates.
"Demand for property is constrained by the current credit environment, which retains strict scrutiny on potential borrowers' income as well as expenses, and the Reserve Bank mandated LVR restrictions ensure that most borrowers have at least a 20% deposit.
"However, in regions where inventory is tight, prices continue to rise, albeit at generally slower rates than we've seen in the past three years."
But unaffordability, as well as the removal of foreign buyers continues to impact on values across the Auckland region's market, Goodall adds.
"This is particularly true of the North Shore, where values are -4.3% down in the last year and -5.2% down from the recent peak in February 2018."
Values in central Auckland declined by 2.9% year-on-year, while Waitakere values were down by 1.8%, Manukau values by 1.2% and Papakura values by 0.4%. Franklin values beat the trend: they were up by 1.3% year-on-year.
Comments from our readers
No comments yet
Sign In to add your comment