Improvements in affordability nationwide
Lack of affordability has long been a problem for New Zealand's housing market, but a new report suggests the tide could be turning.
Friday, August 9th 2019, 10:14AM
by The Landlord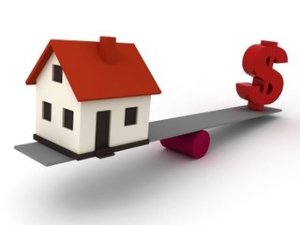 The latest Massey University Home Affordability Report shows an improvement in affordability at a national level, as well as in 13 out of 16 regions, in the second quarter of 2019.
While national affordability improved by a modest 1.2% over the most recent quarter, the annual results show a solid increase in affordability of 5.4%.
Massey University's David White says the improvements were driven by declining house prices in many regions, combined with a reduction in mortgage interest rates and a modest 1.3% increase in wages.
"The key yearly drivers are a 5.35% decrease in residential mortgage rates, which are down to 4.78% from 5.05% a year ago.
"Incomes have also increased by 3.2%, or $18,000, nationally over the past year so these two things have offset the 3.2% increase in median house prices."
White says that while it is difficult to forecast affordability, it is possible a medium trend could be forming.
"We have had two quarters that have been positive for affordability and we are going into the winter quarter, which is seasonally muted for house prices.
"We also have a positive economic environment for continued low interest rates and income growth."
Looking around the country, 13 regions saw an improvement in affordability over the most recent quarter, while only three regions saw a decline.
Further, over the past 12 months only four regions are showing declines in affordability.
Northland saw the biggest improvement in affordability over the most recent quarter: it improved by 11.6%, largely due to a decrease in the region's median house price.
The region also saw an 11% improvement in annual affordability. This was second only to West Coast, which has improved by 22.5% over the past year.
At the other end of the scale was Gisborne which saw the biggest decline in affordability over the past year. It was down by 44.1%.
White says Gisborne's decline in affordability has been driven by increasing prices. "In the most recent quarter, alone, the region's median house price when up by 12.8% or $50,000.
"The Real Estate Institute attributes this increase in Gisborne to strong growth in higher-end properties, combined with strong demand and limited stock availability."
Meanwhile, the national house price-to-income ratio is also showing improvement for the quarter, with house prices moving from 8.8 to 8.9 times annual wages.
Auckland remains the country's least affordable region and median house prices there are 12.2 times annual wages.
Comments from our readers
No comments yet
Sign In to add your comment