Hints of market resurgence
Lower interest rates are prompting renewed interest in the property market with Realestate.co.nz reporting a surge of activity in August.
Tuesday, September 3rd 2019, 9:38AM
by The Landlord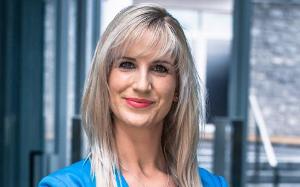 The real estate website saw over one million unique browsers hit their site in August and this was a 24.0% increase from August last year.
Realestate.co.nz spokesperson Vanessa Taylor says this coincided with banks lowering home loan interest rates after the Reserve Bank cut the OCR to a record low of 1.0% earlier in the month.
"Buyers can look at the property market with fresh eyes in terms of affordability, either for a first home, or for those looking to move up the property ladder with a higher level of equity."
"When it comes to buying a home, affordability has always been the primary consideration for most people. The interest rate drop will be a game changer when it comes to the range of choice."
August is typically a quiet month for the property market but real estate agents tell them it's like an early spring in terms of buyer interest, she says.
"There have also been reports of a lift in the number of people attending auctions and open homes, researching the type of property they could get for their money."
However, the shift in environment has not translated to an increase in the amount of properties available for sale.
In August there were a total of 20,712 homes for sale across the country and only 7,729 of these homes were fresh new listings on the market.
Of the 19 regions across New Zealand, only seven had increases in total stock levels, while 12 recorded falls compared with August 2018.
Taylor says they haven't seen total stock levels this low nationally since July 2016.
"What's more, seven regions had record all-time lows in the number of homes for sale in any one month since records began over 12 years ago."
The drop in total stock on market was influenced by the number of new listings in August, which was down by 11.6% when compared to August 2018.
"We will be watching to see how lower interest rates could translate to increased listing activity, particularly in spring which is traditionally when sellers go to market," Taylor says.
Meanwhile, the national average asking price was up by 1.2% from July to $677,736 in August and several regions saw their average asking price hit record highs.
Those regions were the Manawatu-Wanganui (up 0.6% from July to $427,040), Otago (up 4.6% to $475,645) and Northland (up 8.4% to $640,971).
In contrast, the Auckland region's average asking price remained flat on $925,391.
At the same time, new listings in the region's dropped back by 14.0%, while the total number of properties for sale in August increased slightly by 1.8% to 7,956.
Taylor says Auckland has been stagnant for some time now and they will be closely observing the impact of the fall in home lending rates could have on the region.
"Anecdotally, we're hearing that activity from potential buyers and sellers has already lifted, so it's more about to what level and how quickly this could translate into transactions."
Comments from our readers
No comments yet
Sign In to add your comment