LVR limits slow down investors
LVR speed limits continue to have a "strong effect" on investors, according to CoreLogic, after the latest Reserve Bank data showed a drop in investor borrowing.
Thursday, September 26th 2019, 10:27AM
by The Landlord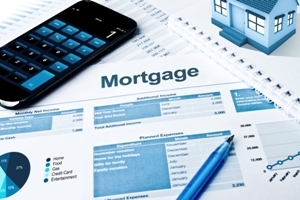 Investors borrowed $1.02 billion last month, down from $1.24 billion in August 2018, according to the latest Reserve Bank mortgage lending figures.
This figure was also down on the amount of new lending that went to investors each month over the last three months.
The drop comes despite the loosening of the LVR speed limits for owner-occupiers and investors at the start of the year.
CoreLogic senior property economist Kelvin Davidson says the investor figures were "pretty soft", with only 1% of lending to investors going to those with less than a 30% deposit.
"This hints at a restraint from the speed limit, and hence investors could be a key group that would benefit from a potential loosening of the LVR rules in November."
Overall, mortgage lending was flat last month. Borrowing reached $5.38 billion, which was slightly down from $5.4 billion in August last year.
It was also down on the $5.91 billion new lending total seen in July.
First home buyer borrowing grew to $923 million last month, up from $833 million last August, while owner occupier lending grew from $3.2 billion last August to $3.38 billion last month.
Despite the flat figures, Davidson believes low rates and loosening serviceability tests could provide a short-term boost to the market.
He says banks have begun to "loosen their internal 7%-8% serviceability tests" over the past month.
"This will have given a little more impetus to borrowers – and there surely has to be a good chance that this will have continued in September."
Going forward, the key factor to keep in mind is the looming, extra bank capital requirements and what that might mean for mortgage rates, Davidson adds.
"Potentially they may start to rise… The bulk of mortgages in New Zealand are on fixed rates, which will shelter borrowers for a period of time.
"But that clearly won't be forever, and so market activity could well face some stronger headwinds later next year and into 2021."
Comments from our readers
No comments yet
Sign In to add your comment