Return to market form
There's been a rallying of the market with the latest REINZ data showing both sales volumes and median house prices noticeably up with the onset of Spring.
Tuesday, October 15th 2019, 10:28AM
by Miriam Bell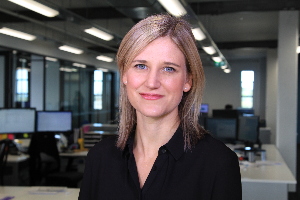 Median house prices nationwide were up by 6.6% year-on-year in September to a record high of $597,000, according to REINZ.
They were also up 2.9% on August and these results are in line with the REINZ House Price Index (HPI) which saw property values increase 3.6% annually to a new record high of
Median prices rose in 13 out of 16 regions and four regions turned in record median prices in September.
They were Manawatu/Wanganui (up 24.1% year-on-year to $397,000), Southland (up 22.1% to $315,000), Taranaki (up 15.9% to $400,000) and Hawke's Bay (up 13.4% to $500,000).
Additionally, Waikato's median price hit a record equal high of $550,000, which was an increase from $521,000 at the same time last year.
Perhaps most significantly, median house prices in Auckland were up by 0.2% to $848,000 – up from $846,000 at the same time last year.
It was the first annual increase in median prices for the Auckland region in 11 months
REINZ chief executive Bindi Norwell says median prices are lifting due to a number of influences like August's OCR cut, which is slowly injecting more confidence into the market, and the continued lack of supply across many parts of the country.
"But while the Auckland region saw an increase, it's too early to call this a trend – especially as the median price has returned to around the $850,000 mark where we've seen median prices sit for a few years now."
Providing support to the strong price growth, sales volumes across New Zealand increased by 3.3% in September (to 5,896 sales), as compared to September last year (when there were 5,708 sales).
In Auckland, where sales activity has struggled of late, the number of properties sold in September was up by 6.3% year-on-year (to 1,823 up from 1,715).
Norwell says that after a quiet few months over the winter, the number of properties sold for the month of September was the highest in three years.
Again, this suggests that we're starting to see the usual spring uplift and also that more confidence is starting to creep back into the market, she says.
"Looking around the country, the Bay of Plenty, Hawke's Bay, Tasman, Canterbury, West Coast and Otago all saw the highest sales volumes for the month of September in three years.
"However, on the flip side, Northland, Taranaki, Nelson and Southland all had the lowest sales volumes for the month of September in five years and Gisborne had the lowest sales volumes for the month of September in four years."
This means the results have been quite varied depending on where you look around the country, Norwell adds.
The data also shows that the average days it takes to sell figure was also slightly down both by month and by year in September.
Kiwibank senior economist Jeremy Crouchman says the REINZ data shows real signs of strength in the housing market in September, with house prices growing in most regions.
"What's more, strength was seen in Auckland's market, a market that has been dragging headline indicators down."
They are optimistic about the outlook for the housing market heading into 2020, he says.
"New Zealand still faces a severe shortage of affordable homes, and population growth remains well above average. Moreover, policy uncertainty has abated, and mortgage rates are heading lower.
"We think the housing market will continue to strengthen heading into next year, and we expect aggregated price gains to pick up towards 5-6% year-on-year in 2020."
This will be driven by modest rises in Auckland, after over three years of either flat or falling prices.
"But the regions that have experienced significant house price appreciation in recent years are likely to see gains slow as the current rally in prices runs out of steam."
Comments from our readers
No comments yet
Sign In to add your comment