Book excerpt: Financial Freedom - 5 Steps 5 Years
Property investment is the way to financial freedom, argues property investment mentor Lucia Xiao* in her new book which aims to help people take control of their lives. Here's an excerpt from her book…
Monday, January 6th 2020, 8:00AM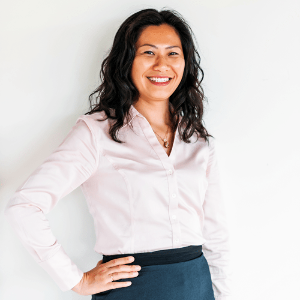 Phew! What a journey you've been on. Now that you've traversed through the properties that have taught me the most lessons in life, you're well prepped to delve into the "how to" chapter of this book.
In this chapter, I cover the five steps you need to take to gain financial freedom in five years. It's where you'll acquire the knowledge to free your mind of limiting beliefs, manage your money better, overcome mortgage phobia by understanding the power it holds and begin your property investment journey.
Over the years, I have found that the core problems that get in the way of people realising their financial potential when it comes to property investment are:
• No time, no energy, having fear of getting into property. I call this being mentally unready.
• No deposit, don't know how to get the deposit together. I call this being financially unready.
• Not investing. People do not realise that property investment is a vehicle to achieve their financial freedom much quicker compared to savings or other forms of investments.
Once you're able to overcome the problems that are holding you back, you'll be able to unlock your financial potential, gain financial freedom and have more confidence in your career, business and life. You will have more time for your family and your community and will be able to do all those things you love doing.
Sounds good, right? It is, and I'm living proof that it's possible – so let's get started.
How do you discover what your financial potential is?
Your financial potential is based on your current financial position and is broken down into:
Earned income (the money you get from doing paid work), passive income (the money you earn with little or no action on your behalf, savings, expenses, assets (any property you own that has value), leverage (the borrowings that you have in investments), consumer goods (any goods purchased for consumption like vehicles, electronics and appliances), and liabilities (anything that you owe for consumer goods or leisure).
Your financial potential is based around the maximum assets you could build and the additional income you could have. And that's where property investment comes in.
To begin your property investment journey, you will require a minimum deposit of five percent to purchase your first property.
As a rule of thumb, you should be able to build at least 30 times your earned income amount through your property portfolio in a surprisingly short period of two years. This property portfolio value should also double every seven to ten years.
If you plan carefully and work towards your goal with discipline, you will come to the realisation that what you can achieve is much greater than what you initially thought you could.
For example, we purchased our first home with $9,600 of our savings and borrowed $37,000 from family. We managed to repay that money in 18 months. In that time, our property had increased in value by 25%.
Now that you know how to find out what your financial potential is, it's time to go through the five steps to unlock it.
*Lucia Xiao is a property investment mentor and the founder of Finax Home Loans. In her new book – "Financial Freedom: 5 Steps 5 Years" – she tells the story of how she went from living in a state house to building a $17M property portfolio. In her book, she also shares the lessons she learnt to try and help others also build wealth through property. If you are interested in getting a copy of the book contact Lucia and her team at support@luciaxiao.co.nz to purchase a print copy for $19.95 (NZ nationwide delivery).
Comments from our readers
No comments yet
Sign In to add your comment