Australian giant in Augusta takeover bid
Commercial property investment company Augusta Capital today announced a surprise takeover bid from Australian listed Centuria Capital.
Wednesday, January 29th 2020, 2:25PM
by Miriam Bell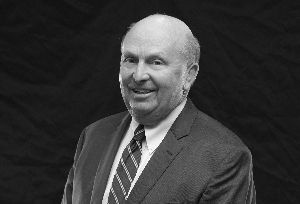 Subject to gaining regulatory approval, Centuria is making an offer to buy 100% of Augusta shares at NZ$2 per share, which values Augusta's issue equity at $180 million.
Centuria is an ASX-listed specialist property investment management company with A$7.3 billion of assets under management.
Majority shareholders, accounting for 36.2% of Augusta shares, have accepted the offer. They include Augusta executive directors Mark Francis and Bryce Barnett, who collectively own 23.3% of shares.
The company's independent directors have agreed to unanimously recommend the offer, with no better proposal in the mix.
Augusta independent chairman, Paul Duffy says they believe the offer price values the current Augusta business plan in its entirety and they are satisfied that Centuria's offer represents an attractive opportunity for Augusta shareholders.
The offer will allow shareholders to either realise full value for their Augusta investment or to remain invested through Centuria's scrip offer and become part of a substantially larger, diversified Australasian property investment manager, Duffy says.
"Importantly, there is an alignment on strategy and values between our two organisations. If the transaction successfully completes, I believe Centuria will bring added capability to support the launch of new investment offerings over the coming years, which our longstanding investors would continue to benefit from."
That's because Centuria's greater scale, diversity and financial capability will provide Augusta shareholders with an improved ability to execute opportunities in New Zealand and an exposure to the wider Australasian property management industry, the independent directors say.
However, shareholders are being advised to take no action at this stage and instead to wait for the issuance of the Target Company Statement which will be released shortly after the offer is received.
While Augusta shareholders may decide to not accept the offer, if 90% of shareholders do accept it, Centuria may exercise its right under the Takeovers Code to acquire all remaining shares in Augusta.
Meanwhile, the independent directors also confirmed that the offer does not adversely affect funds currently managed by Augusta, including Asset Plus and Augusta Industrial Fund.
Further, the offer will have no impact on the proposed issuance of securities in the Augusta Property and Tourism funds currently contemplated by Augusta.
Comments from our readers
No comments yet
Sign In to add your comment