Strong start for market in 2020
Auckland's housing market has surged back into the game with its busiest January in four years, new REINZ data reveals.
Tuesday, February 18th 2020, 10:28AM
by Miriam Bell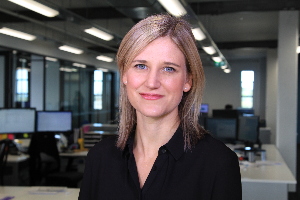 The 1,295 properties sold reflected a 9.7% year-on-year increase from the 1,180 sold in January last year.
But the SuperCity's market was not alone: the REINZ data shows 2020 kicked off with the most active market nationwide in four years.
There were 4,603 properties sold nationwide in January. That was a rise of 3.2% on the same time last year when 4,459 were sold.
Four regions (Nelson, Manawatu/Wanganui, Bay of Plenty, Marlborough) all saw double digit increases in their annual sales volumes, with Nelson leading the way with a 42.6% rise in sales.
January is traditionally a quiet time for the market but REINZ chief executive Bindi Norwell, says that it was a different story for most of the country this year.
Ten out of 16 regions saw annual increases in the number of properties sold and there were particularly strong uplifts in sales volumes in most of the middle of the North Island and the top of the South Island.
Notably, Norwell says sales in Auckland were the highest for a January in four years, with particularly strong uplifts in sales volumes in North Shore City (29.0%), Waitakere City (28.6%) and Rodney District (21.1%),
"Much of the increase in sales volumes is being driven by increasing confidence in the housing market which has been underpinned by a relatively strong economy, good employment rates and the low interest rate environment.
In line with the heating up of the market, median house prices were also up round much of the country with seven regions hitting record median prices.
Nationally, median house prices increased by 11.8% in January to $615,000 from $550,000 in January 2019.
In Auckland, median house prices were up by 8.7% to $875,000, as compared to $805,000 at the same time last year. These results are in line with the REINZ House Price Index (HPI) which saw property values in Auckland increase 4.4% annually.
Waikato, Bay of Plenty, Hawkes Bay, Manawatu/Wanganui, Taranaki, Otago and Southland all recorded record median prices in January.
Of these, Southland saw the biggest rise (up 28.7% to $359,000), followed by Manawatu/Wanganui (up 24.5% to $411,000) and Hawke's Bay (up 22.2% to $550,000)>
Additionally, Canterbury experienced a record equal median price of $465,000.
Norwell says these increases in prices reflects the sustained pattern seen over the last year or so where the shortage of housing stock coupled with the increased urgency from buyers has been pushing prices up.
"This time last year, only the Auckland region had a median price over the $600,000 mark and now the Bay of Plenty, Wellington, Tasman and Nelson regions all have median prices at or over that figure.
"If things continue in the same manner, before long we wouldn't be surprised if the Waikato, Otago and potentially Hawke's Bay regions also have median prices over the $600,000 mark."
Even Queenstown Lakes had a strong start to the year with a median house price of $1,055,000 – the first time in six months the median price has exceeded the million-dollar mark, she says.
"Unless we see more listings come on to the market in the next few months, we anticipate that prices will continue to rise in a similar pattern."
Meanwhile, the number of days it took for properties to sell came in at the lowest for the month of January in three years. The median number of days to sell a property nationally decreased by six days from 48 to 42 as compared to January 2019.
For Westpac chief economist Dominick Stephens, today's REINZ data in which the HPI rose 7% over the year to January 2020 means their forecasts have come good.
They have been predicting that house price inflation would reach 7% in 2020 since April last year, when house price inflation was at 1.4% and the general consensus was that the market would remain subdued, he says.
"But, if anything, the market has proved slightly stronger than we anticipated. We now expect the current upturn to culminate at a rate of 10% annual house price inflation in the middle of the year.
"That said, we are not expecting a repeat of 2016. We predict that the pace of house price inflation will soon start easing off as rising fixed mortgage rates gradually crimp the market."
Kiwibank senior economist Jeremy Crouchman agrees. He says there are good reasons to believe that the lift in house prices won't last as long, and prices won't peak as high as they did in the last cycle in 2015.
"For one, new desperately needed supply is coming on line at the same time population growth is slowing. Secondly, policies enacted in recent years are weighing against the investor segment of the market.
"Finally, New Zealand still faces the issue of housing affordability and that is now not just isolated to the larger centres."
Comments from our readers
No comments yet
Sign In to add your comment