SuperCity sales soar up
Auckland sales activity soared back to life in February with Barfoot & Thompson recording its highest number of sales in five years.
Wednesday, March 4th 2020, 10:59AM
by Miriam Bell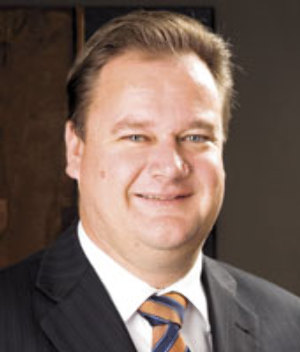 The real estate agency saw 804 sales, which was a 69.6% increase on the number of sales at the same time last year and an 18.6% increase on January.
Sales were exceptional and the highest in the month of February for five years, Barfoot & Thompson managing director Peter Thompson says.
"But this was not at the expense of stable prices. The prices at which properties changed hands were in line with where the market has been for the past few years."
The average price came in at $920,553 and the median price at $820,000 in February.
Both those prices were down from the level they have been at over the past three months ($954,798 and $880,000 respectively).
But they were in line with those being paid at this time last year, with the average price 0.2% and the median price 2.4% higher than in February 2019.
Thompson says stable prices were a major factor in why so many sales were made in the month.
"The prices buyers were prepared to pay met vendors expectations, and our clearance rate of properties at auction, and by direct negotiation, were close to the numbers we were selling at the height of the 1990s property cycle."
Another factor contributing to the average and median prices remaining stable was the growing influence of apartment sales, he says.
"In February sales of properties for under $500,000 represented 16% of all sales. In January sales of under $500,000 properties accounted for 4.7% of sales."
The market also benefited from the high level of new listings that came on to the market in February. They had 1,640 new listings which was a 50% increase on the average number for the previous three months.
That left the agency with 3,670 properties on their books at months end. While this is a slight increase (5.6%) on the previous three months, it was 2.1.2% (or 990 properties) down on February 2019.
Thompson adds there is every indication that the excellent start the market has made to the year will flow into March, which traditionally is the best sales month in the first half of the year.
"There are no early signs that the spread of the coronavirus is having an impact on property sales but this is expected, as property sales tend to take place over a 30 to 60 day period.
"Any signs that the virus might have on market activity is unlikely to appear before April's trading results."
Meanwhile, the issue of housing stock – or lack of – and its impact on the market, particularly in Auckland, is one tackled by ASB in a housing insights report this morning.
ASB senior economist Mike Jones says that, at a time when housing demand is clearly picking up, the "supply squeeze" is putting extra pressure on house prices to rise.
"In Auckland, the sales-to-listings ratio – an excellent predictor of Auckland house prices – has been rising since May and now suggests the market is in outright 'tight' territory."
That means that where listings go from this point is important and trends in housing turnover are a good indicator of future listings.
Jones says that given the jump in housing turnover seen since mid-2019, they are looking for new listings to lift back towards more "normal" levels over the next few months.
"This should increase available inventory and temper the degree of excess demand currently pervading the Auckland housing market.
"However, the risks are clear. If we don't see listings rise, or if turnover continues to run ahead of listings, prices could easily bust through our 7.5% mid-year Auckland house price inflation forecast."
ASB is treating this as a risk for now as they still think the suppressing effects of the foreign buyer ban and the recent stabilisation in mortgage rates will exert some restraint, he says.
"Increasingly, there's also broader economic volatility related to the coronavirus, as well as upcoming election uncertainty, to think about.
"We'll be watching the next few months' worth of listings data closely for confirmation the supply side is responding."
Comments from our readers
No comments yet
Sign In to add your comment