Will mortgage rates fall much further?
An official cash rate cut looks increasing likely amid the Covid-19 outbreak, but economists doubt mortgage rates will drop much further than current levels.
Monday, March 9th 2020, 10:15AM
by Dan Dunkley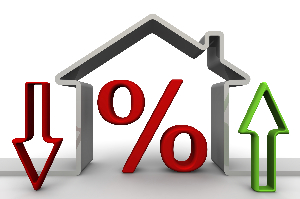 BNZ economists became the latest to tip an OCR cut this month, as central banks around the world took action against the Coronavirus/Covid-19 outbreak. Both the US Federal Reserve and Reserve Bank of Australia slashed interest rates this week.
BNZ head of research Stephen Toplis said the RBNZ was likely to follow the US and Australia.
"Given market pricing, and frenzied responses elsewhere in relation to Covid-19, it is going to be very difficult for the RBNZ to sit on its hands. So, we are formally shifting to the view of the Reserve Bank cutting its cash rate 25 basis points, to 0.75%, at its scheduled March 25 meeting, with the possibility of a further cut in May."
Kiwibank economists, who had forecast cuts of 25 basis points this year, changed their prediction to 50 basis points this week.
Meanwhile, ASB economists believe the Reserve Bank will make cuts of 25 basis points this month and in May. The bank said the low point for the OCR was now "anywhere between 1% and fractionally negative".
With an OCR cut more likely than ever, advisers doubt we will see a significant drop in mortgage rates, as banks' margins remain under pressure and term deposits sit at historically-low levels.
While the central bank rate is at 1%, two year mortgage rates sit at more than 3.55%. Analysts say New Zealand banks cannot afford to cut rates much further as they are reliant on overseas funding.
Kris Pedersen, of Kris Pedersen Mortgages, said a 50 basis point cut might trigger some mortgage rate cuts, but he was "not expecting it to be huge".
Pedersen added: "There are concerns around availability of credit on the back of the capital adequacy change and the banks are running behind with volumes at the moment."
Squirrel's John Bolton said the banks were unlikely to cut rates much further, as they were under pressure with low deposit rates and "struggling for margin already".
Kelvin Davidson, senior property economist at CoreLogic, did not rule out further rate drops, but added: "The limit is also pretty close I'd say – after all, the lower mortgage rates would have to be funded from somewhere, and term deposit flows have already fallen away sharply. Without deposits, they can't lend, however attractive the mortgage rates are to borrowers."
Comments from our readers
No comments yet
Sign In to add your comment