Uncertainty set to plague 2020's market
New data from both QV and Realestate.co.nz shows the housing market was performing strongly prior to the Covid-19 lockdown – but there's no escaping the question of what it will do now.
Wednesday, April 1st 2020, 5:10AM
by Miriam Bell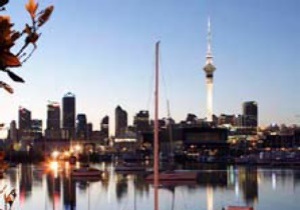 The latest QV House Price Index, which is out today, has the average national value at $728,276 in March, which is an increase of 6.1% year-on-year and of 2.6% over the quarter.
It also has all 16 of the major cities monitored showing quarterly value growth for the fourth consecutive month, indicating market strength across the country.
Additionally, the powerhouse Auckland market was back in action in March. The region's average value came in at $1,066,035, which was up 2.5% year-on-year and 1.8% over the quarter.
QV general manager David Nagel says the market was ticking along nicely leading up to lockdown, although in the final week they could see the impacts of uncertainty starting to have an effect.
But everything changed on March 25, he says.
"Nobody knows what post-lockdown market conditions will look like. We've never been through anything remotely like this. We also do not know how long this will last.
"What we do know is there will still be a property market. There will still be sellers, although likely only a fraction of what we're used to. And there will still be buyers that have the means and confidence to purchase property."
But he says that what happens to house prices beyond this point will be determined by market forces and the changes in supply and demand.
In Nagel's view, going forward the supply of houses for sale is likely to be reduced, while demand for buying a house, particularly from first home buyers, is also likely be down significantly
"What's most likely is we will see transaction volumes drop significantly from pre-lockdown levels. Listings will dry up with only those having to sell, for work or financial reasons, wanting to enter an uncertain market.
"Buyers that have the means will likely dominate the market but, with limited stock available, buyers will probably exercise patience and this could force prices down for vendors that simply have to sell. But by how much? Nobody knows."
The market will take considerable time to settle to a new normal after the lockdown ends, he says.
"There will be pre-lockdown transaction settlements that will occur, plus a very limited number of transactions that occurred during lockdown.
"But with limited transactions after lockdown ends, we can expect a market filled with uncertainty at least through to the end of 2020 as the economy finds its feet again."
Meanwhile, Realestate.co.nz also released its March data today and it told a similar story to QV's data.
It has average asking prices around the country remaining buoyant in buoyant in March with the national average asking price up by 5.0% year-on-year to a record high of $711,696 and eight regions reaching all-time highs.
Realestate.co.nz's data also highlights New Zealand's ongoing shortage of housing stock, with the total number of homes available for sale nationwide down by 26.7% on the same time last year.
Further, new listings were down by 16.5% nationally in March, as compared to the same time last year. Coinciding with the lockdown, most of the decline in new listings occurred in the last week of March.
Realestate.co.nz spokesperson Vanessa Taylor says that it will be a waiting game to see what the property market does in the face of COVID-19.
The disruption to the industry will temporarily bring a shift in the way people buy and sell property, but she doesn't think Kiwis are about to move on from their love affair with property.
Buyers and sellers have remained active, with the average time spent on their site increasing significantly since the lockdown was put in place, she says.
"Buyers will be spending even more time researching online before viewing in person so listings will likely become even more important over the next few weeks.
"Floorplans, 3D walkthroughs and video content will be essential for sellers during this time when homes cannot be viewed in person."
Comments from our readers
No comments yet
Sign In to add your comment