SuperCity sales fall 50% in lockdown
Auckland property sales in April were down by 50% on March but the true effect of the lockdown won't show up until May's trading data is compiled, according to Barfoot & Thompson.
Monday, May 4th 2020, 12:35PM
by Miriam Bell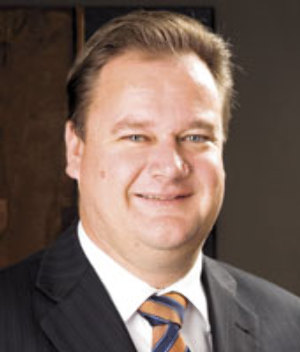 The SuperCity's biggest real estate agency saw 552 sales in April while the country was in Covid-19 induced lockdown.
That was a 49.6% decline on the 1,096 sales seen in March and a 17.2% decline on the 667 sales seen in April last year.
However, April's prices were not down by much, with the average price at $962,136 (down by 3.2% on March but up by 3.6% year-on-year) and the median price at $900,000 (down by 2.7% on March but up by 8.4% year-on year).
Barfoot & Thompson's managing director Peter Thompson says that, not surprisingly, it was the sales number where the biggest decline was felt.
But he cautions that while some of the sales were made in April under the lockdown regulations, many were sales completed in April and agreed in March.
"Therefore they do not give a complete picture of the state of the market.
"The tail of properties working their way through the sales system is now modest, and it will not be till May's trading results are available in early June that a true indication of where benchmark prices are at post Covid-19."
Thompson says that while the first month of trading under the Covid-19 crisis left the market bruised, its underlying stability seems intact.
"In a normal month, the level of downturn in April prices might be passed over as no more than a monthly variation. In the few days of trading possible in April under Level 3 there was a positive level of activity in new listings, viewings and sales."
Further, although they listed less than a quarter of the properties (239) in April that they'd usually anticipate listing at this time of the year, Thompson says this is a positive sign for market stability.
"It does not suggest there is a large number of people who are looking to exit the housing market quickly. Vendors appear to be taking a cautious wait-and-see approach, which is the same trend that occurred in past economic downturns."
At the end of April, the agency had 3849 properties on their books, which was actually down by 17.8% on the number listed at the end of April last year.
Barfoot & Thompson's data highlighting the drop in sales during lockdown comes on the back of REINZ sales data, released last week, which also reveals the impact of lockdown on sales.
The REINZ data shows that about 1,100 fewer sales happened during the six days of the COVID-19 lockdown in March than would have normally occurred during that period.
REINZ chief executive Bindi Norwell says that equates to a decrease of approximately 62% decrease on what would have likely been seen otherwise.
"Looking specifically at the six days of lockdown, more than 480 properties were sold across the country, with sales occurring in each region via online platforms.
"The majority of these sales were likely already being negotiated or had potential offers waiting before the country moved into lockdown. But while lockdown has slowed the housing market across the country, it hasn't stalled it."
Going forward, there are hints that buying property may still be on the cards for those who can, with the release this morning of the results of a survey by independent economist Tony Alexander into spending plans.
While nearly half of those surveyed planned to reign in their spending due to the Covid-19 crisis, of the spenders 30% were planning to spend on property.
Alexander says this relatively high percentage, along with the frequency with which property was cited and mentioned (in terms of bargains) in answers to other questions, suggests there are plenty of people hoping to take advantage of a shift in residential real estate to being a buyers' market.
Comments from our readers
No comments yet
Sign In to add your comment