Mortgage lending slumps to record low in April
Mortgage lending fell to its lowest level on record last month as the property market ground to a halt during the Covid-19 lockdown.
Tuesday, May 26th 2020, 3:45PM
by Dan Dunkley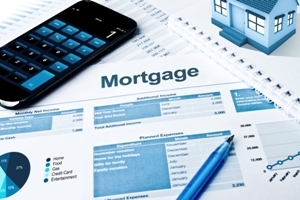 According to the latest monthly data from the Reserve Bank, new mortgage commitments fell to $2.74 billion in April, a 55% drop from March and 49.5% fall from April last year.
The figures reflect the lack of activity in the housing market as New Zealand remained in lockdown throughout the month.
Housing market activity only resumed a few weeks ago as the nation entered level two lockdown.
The sharp fall underlines the huge damage caused by Covid-19, with activity unlikely to reach pre-lockdown levels for several months.
The central bank has compiled monthly mortgage lending data since August 2014, with the second lowest month in January 2017, when home loans slumped to $3.5 billion.
Auckland fared slightly better than the rest of New Zealand. Mortgage commitments were down 42.6% in our biggest city, while commitments were down 54.6% in the rest of the country.
According to the data, 11.6% of new owner-occupier mortgage commitments were above 80% LVR, while 0.3% of new investor commitments had an LVR of more than 70%.
CoreLogic senior property economist Kelvin Davidson says the data reflected the lockdown, and that more borrowers are seeking interest-only loans to take advantage of banks' "flexibility".
He adds: "April was clearly a subdued month for the property market and mortgage lending. However, the early signs for appraisals generated by real estate agents, new listings posted, and valuations ordered have been encouraging for May, so mortgage and sales activity is likely to have rebounded this month."
Davidson says borrowers are likely to enjoy "the latest outbreak of mortgage rate wars", with rates likely to boost housing activity in the coming months.
Comments from our readers
No comments yet
Sign In to add your comment