Bank LVR limits on hold
Banks have not relaxed loan-to-value ratio limits for investors, despite the Reserve Bank's move to scrap LVR rules.
Thursday, June 4th 2020, 9:30AM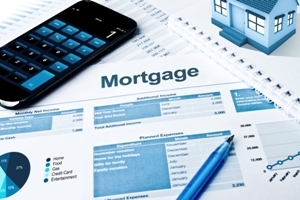 While the Reserve Bank ended LVR speed limits last month, the big four banks are said to be sticking to their internal LVR limits.
Multiple advisers have told landlords.co.nz's sister publication, TMM Online, that the big four are not accepting investor loans above 70%, with a handful of exceptions.
The lack of flexibility on investor LVRs has frustrated advisers, who hoped the lifted restrictions would boost buyer activity.
The Reserve Bank suspended LVR restrictions for 12 months to kick-start buying activity in the wake of Covid-19.
One adviser says Kiwibank was the only lender regularly offering above 70% LVR to investors: "They are the only bank taking these deals and are doing a lot of them. But unfortunately they don't have relationships with a lot of advisers."
Advisers hope lenders will take a more flexible approach to investors in the coming months, with market activity set to drop as buyers assess their financial future.
Some believe the banks will re-assess their approach as the economic impact of Covid-19 becomes clearer.
One adviser says: "I think we might see some banks go to 80% for investors shortly, particularly BNZ and ASB. Banks have to get their systems around the changes and usually have limited appetite as we head into a recession.
"They will have to look at things on a case by case basis, rather than LVR. For example, someone on solid income with a 20% deposit will be a stronger borrower than someone in the tourism sector who has a 30% deposit. It's only a matter of time before they say 20% is okay, because they have to make money," the adviser said.
Banks are likely to review their lending policies in the coming months.
A Westpac spokesman says: "We have made no recent changes to our lending policy for property investors. We continue to approve applications on a case by case basis, including some above 70% LVR. We regularly review and update our lending policies to help us better serve our customers."
Read more:
Reserve Bank ends LVR restrictions
Comments from our readers
No comments yet
Sign In to add your comment