Market outlook: what economists have to say
Recent residential housing market data has not looked to bad – but, given the grim economic forecasts, that's a bit confusing. So here's a round-up of economists' latest takes on the market…
Friday, June 19th 2020, 12:23PM 1 Comment
by Miriam Bell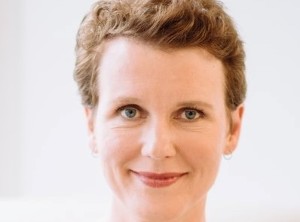 ANZ chief economist Sharon Zollner
In their latest Property Focus report, ANZ's economists say the reopening of New Zealand's economy has made the outlook a little bit brighter and that, recently, there have been positive anecdotes about the housing market.
But the bank's chief economist, Sharon Zollner, says they don't expect that positivity to last.
"The period ahead is when people on the street will feel the recession in lasting ways. Unemployment is rising and businesses are cautious. It will be a slow economic recovery."
That means mortgage rates will be low for a long time – which will make home buying and spending more attractive – but weaker incomes and reduced job security will weigh on the housing market.
Zollner also picks that the country's current shortage of housing is likely to erode quickly, particularly in tourist regions.
Demand pressures are no longer building, primarily due to a slowdown in migration-led population growth, she says.
At the same time, they expect the supply of available houses to increase due to the movement of former short-term rental properties on to the long-term rental market and weakness in new building.
This demand-supply factor, along with the huge economic uncertainties mean ANZ still expects a considerable fall in house prices – although they concede the risks of a sharper correction in house prices have dissipated a little.
"We have nudged up our house price forecasts on the back of a slightly better economic outlook and lower mortgage rates, but only slightly," Zollner says.
"We expect that house prices will fall 12% (only a little above our previous forecast of 13.5%), but risks are now considered more balanced."
For Westpac chief economist Dominick Stephens, the reality is that New Zealand is staring down the barrel of a severe recession and house prices always fall during recessions
After the Covid-19 crisis broke, they forecast that house prices would fall 7% over the final nine months of this year and, while it's early days yet, there's been nothing in recent data to cause them to change their forecast, he says.
Stephens says the number of house sales in May was only about half of what it was a year ago.
While level three social-distancing requirements may have played a part in that, the monthly number of sales wasn't much different to what it was during the 2008 recession and he doubts the seasonally adjusted monthly number of sales will lift much from here for two reasons.
"First, the number of people moving into and out of New Zealand will be extremely low for some time, and this will reduce the fundamental need for house transactions.
"And second, during recessions people are less likely to move region, upgrade their house, or invest in property due to fear of what might happen in the economy, and this time will be no different."
Stephen does admit though that there are a couple of silver linings in the house price outlook.
"First, it is starting to look like the economic fallout from Covid-19 will be less severe than we initially expected, thanks to the early move to Level one. And second, interest rates are extremely low, and that tends to boost asset prices.
"But while we acknowledge these upside risks, we still think that our forecast of a 7% house price decline is consistent with the economic outlook and the data so far."
ASB senior economist Mark Smith also points out that sales activity remains weak as Covid-19 restrictions continue to impact, with the days to sell rising to a record high for Auckland.
They expect the housing market to creak back into gear in the coming months, he says.
"Pent-up demand and lower mortgage interest rates will instil more confidence from buyers. But we don't expect this to persist given the mounting economic toll of Covid-19.
"So any bounce in the next few months is likely to prove short-lived. Net immigration is highly unlikely to scale the heights it has done in the last few years, with rising unemployment and rising housing supply hanging heavy over the market."
They expect a 5-10% fall in house prices from here, although Government and Reserve Bank action will limit the downside to some extent, Smith says.
Meanwhile, independent economist Tony Alexander sounds a slightly different note to that of many of his fellow commentators.
He says the latest REINZ House Price Index fell by 0.5% in May after falling 1.7% in April and that this 2.2% fall over two months is the biggest two-month decline since late-2008.
"Will it continue? Although there are a great number of investors and first home buyers in the market, and although I believe the number of distressed sellers will be a lot smaller than people might think, it seems too early to say that average prices have bottomed out."
There is a correlation between changes in the unemployment rate and changes in average house prices, and with the unemployment rate set to rise until the latter part of this year, that suggests time exists for house prices to pull back a bit further, he says.
"But the extent of price declines will be limited by a great number of factors. They include record low interest rates, money printing, spare cash from not travelling overseas, and net migration not falling by as much as people might think."
Alexander adds that his latest monthly survey of valuers shows that low to medium-end properties remain in high demand from both investors and first home buyers.
Comments from our readers
Sign In to add your comment