Covid crisis will impact on market - in time
ASB continues to expect a 6% decline in nationwide house prices – even though the Covid-19 prompted economic adjustment to date been less severe than most expected.
Tuesday, July 21st 2020, 10:27AM
by The Landlord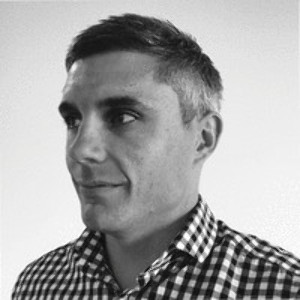 ASB senior economist Mike Jones
That's because recessions almost always produce housing market corrections in New Zealand and this cycle is not expected to be any different, the bank's latest Home Economics report explains.
But the ill effects of the Covid-19 crisis will take time to filter through to New Zealand's housing market, ASB senior economist Mike Jones says in the report.
"In part, this is because the housing market went into lockdown in strong shape. But it also reflects the close relationship between the housing market and the labour market, and the fact the deterioration in the latter is mostly a story for the second half of 2020.
"Indeed, over the next six months the winter winds of rising unemployment, reduced job security, slowing population and household income growth are going to blow a little harder."
Further, uncertainty around the upcoming general election and a wobbly global economy won't help confidence in the market either.
Jones says that stimulus from the Government and the Reserve Bank will cushion the market to some degree – and they are seeing more signs of it working with first home buyer activity ticking up noticeably.
ASB's economists are happy to occupy the less pessimistic end of the spectrum when it comes to house price predictions and the recent run of data and anecdotes have come in on the stronger side of our view, he says.
"The latest indicators are generally consistent with a clear decline in the rate of house price increases, but not necessarily a decline in house prices in an absolute sense.
"However, we're cognisant it's still early days in the post-Covid economic adjustment, particularly with respect to the labour market. And we also strongly suspect the pent-up demand overstating June housing data will fade in coming months."
For that reason, ASB's overall view remains unchanged and they continue to expect a modest 6% fall in national house prices.
But over 2021, they expect house prices to stabilise, before gradually recovering as the unemployment rate begins to decline, Jones says.
"Our forecasts are for a fairly gradual recovery, but if mortgage rates continue to fall and LVR restrictions are not restored the risk is probably for a brisker upturn."
It's worth noting that ASB expects regional variation around the national average will be much larger than past cycles given the disparate way the Covid crisis has impacted on the economy.
House prices in Otago have already fallen 4% since February even as the Hawke's Bay/Gisborne markets continue to fire, for example.
Jones adds that Covid uncertainty means all forecasts should be taken with a grain of salt and people should be wary of precise estimates.
"We've been couching our housing view as a 5-10% fall in prices… which is roughly consistent with historical precedent around New Zealand recessions and labour market cycles. But the Covid shock, as we're all now tired of hearing, is without precedent."
Comments from our readers
No comments yet
Sign In to add your comment