Mortgage deferral scheme extended to March
The Reserve Bank has confirmed the mortgage deferral scheme will be extended until March next year following the second Covid-19 prompted lockdown in Auckland.
Monday, August 17th 2020, 4:14PM
by The Landlord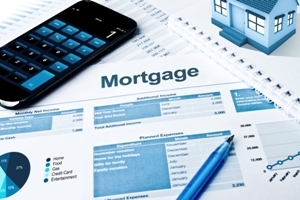 The scheme was due to expire on September 27, but has now been extended by more than six months amid the return of Covid-19 to the community and the recent outbreak in Auckland.
The extension applies to borrowers already on the scheme as well as new applicants.
Deputy governor Geoff Bascand confirmed the central bank had given guidance to allow lenders to offer temporary deferrals, "without those loans being viewed in default".
The extended scheme will run until March 31.
After the scheme ends, banks will still be allowed to offer deferrals to borrowers, but those loans "will not have the same concessionary regulatory treatment", the Reserve Bank says.
Bascand is calling on lenders to consider borrowers' long-term interests when reviewing deferral extensions and new requests.
"For many borrowers, resuming, or continuing payments in some form will be the most suitable approach, rather than taking up a deferral of their loan payments.
"A deferral should not be the default setting and it will be up to individual lenders to decide whether to offer one to their customers."
He says lenders should consider "hardship arrangements" with customers, "where the lender considers there is little reasonable prospect that the borrower will be able to resume payments once the deferral ends".
Meanwhile, REINZ chief executive Bindi Norwell welcomed the news as it is a way of supporting people who are struggling to pay their mortgage due to financial difficulties arising from Covid-19.
She says the economic effects of the global pandemic are still being felt widely across the country, including numerous examples of companies announcing restructures and jobs being disestablished.
"These announcements have a significant impact on the housing market in terms of people's confidence and their ability to pay their mortgage."
However, it's important that by extending the mortgage "holiday" for individuals, that it doesn't place people into even further debt down the track – as the interest accrued doing the mortgage "holiday" still needs to be paid back, Norwell says.
"It's imperative to get a balanced approach between sensible lending, how highly leveraged an individual is and at the same time maintaining a stable property market."
According to the New Zealand Bankers' Association, since 26 March, banks have deferred repayments on consumer loans totalling around $21 billion for over 61,000 customers. But nearly a quarter of those customers have restarted their loan repayments.
Comments from our readers
No comments yet
Sign In to add your comment