Borrowing boom in July – before second lockdown
Home lending soared to $6.5 billion in July during New Zealand's Covid-free period, reaching its highest level since November last year.
Wednesday, August 26th 2020, 8:01PM
by The Landlord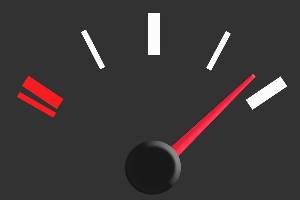 The "sugar rush" from the first lockdown continued last month as mortgage borrowing outstripped the $5.9 billion recorded in July 2019.
The property market comeback came during New Zealand's 100+ days free of Covid-19 transmission, as confidence bounced back after the first period of lockdown.
The Reserve Bank data underlines the strong comeback the housing market made this winter before the second community outbreak in Auckland and second lockdown.
Investors continued their comeback in July, borrowing $1.45 billion in the home lending market, their highest figure since May 2018.
At the same time, first home buyers secured $1.3 billion in home loans last month, the highest value on record, dating back to 2014.
There was also a notable increase in high LVR lending, above 80%. High LVR loans hit $796 million, up from $640 million in July 2019.
While the figures back up strong anecdotal evidence of a recovery in the property market, August's figures are likely to take a major hit from the level three lockdown in Auckland, due to end this Sunday.
For CoreLogic senior property economist Kelvin Davidson, July may have been the peak for the mortgage lending rebound.
After returning to parity in June, mortgage lending in July was higher than the same month last year, with advances to both owner-occupiers and investors showing annual growth, he says.
"Of course, given what we already knew about the positive sentiment around housing in July, it was no surprise that mortgage lending followed suit.
"However, the latest social restrictions mean that August's mortgage lending activity is likely to weaken again, and the scope for higher unemployment over the rest of the year suggests that lending flows could remain more subdued too."
Comments from our readers
No comments yet
Sign In to add your comment