Meth cover demystified
The new meth standards have had a clarifying effect on landlord insurance so this month NZ Property Investor magazine takes a look at the fine print.
Monday, September 4th 2017, 8:00AM
by The Landlord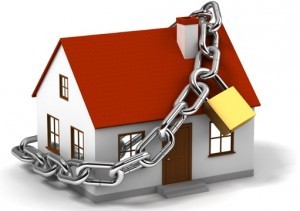 And there's some good news for landlords who currently have a meth contaminated rental property.
Following the release of the new meth testing and decontamination of standard in late June there's now clarity around contamination levels, testing and decontamination practices and this means insurance policies are far easier to navigate.
There's a whole lot less grey area - however the black and white areas are much lengthier.
Changes to landlord policy wording are numerous and the list of "landlord obligations" provided by insurers is long.
Insurance Council operations manager Terry Jordan said one of the most significant changes is most insurers are now recognising contamination claims caused by use (rather than solely manufacture).
In the past they may have been seen as a case of gradual deterioration, but "In the main insurers have moved away from that position".
Another significant change in the new standard is the official lifting of the acceptable contamination level from 0.5 micrograms per 100cm2 to 1.5 micrograms per 100cm2 (and 3.8 for non-habitable spaces).
But most insurers were already referencing this higher limit well before the standard came in, said Jordan.
IAG national portfolio manager home Brendan McGillicuddy said it's crucial for landlords to look at the fine print.
"The landscape of meth contamination is rapidly changing and when new information comes to light insurers are changing their policies in response.
"Things to look at are: How does coverage apply for things like holiday homes? It can vary if a property is rented out for shorter versus longer periods.
"For shorter term rentals below 90 days we only have cover where manufacture occurs. The other thing to look at is cover amounts and excesses."
To find out more about how things have changed, the finer details of meth cover and landlord obligations, click here to get the digital issue of NZ Property Investor magazine.
Subscribe to NZ Property Investor magazine here to get great stories like this delivered to your mailbox every month.
Comments from our readers
No comments yet
Sign In to add your comment