Higher meth test levels, lower premiums
Introduction of higher meth testing levels, as recommended by Sir Peter Gluckman's game-changing meth report, would lead to insurance premiums coming down, according to one insurer.
Friday, July 27th 2018, 12:10AM
by Miriam Bell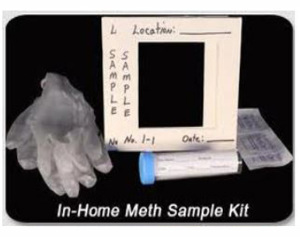 The report, which looked into the health risks of third hand exposure to meth in residential properties, found that where meth has been used – rather than manufactured – it poses a negligible health risk.
It also suggested the revision of the current testing regime and the introduction of much higher testing levels (15 micrograms per 100cm2 as opposed to 1.5 micrograms per 100cm2).
Initio founder Rene Swindley says that if the 15 mg level was adopted as the standard for meth testing that would, eventually, lead to insurance premiums decreasing.
That's because insurers have been paying out for big meth claims at the 1.5 mg level for some time now and those pay-outs have been one of the major reasons for premium increases in recent years.
"It would take a while for insurers to see profitability for it and for the changes to wash through to premiums. But, ultimately, underwriters would take it into account."
But he also says that until the existing standard is changed or the Ministry of Health adopts Gluckman's recommended level in its guidelines, the 1.5 mg level technically remains the safe level.
"I doubt there are any insurers that are keen to go against that accepted level. So our hands are tied and we are still paying out claims for properties that test positive for meth but at low levels which don't indicate meth manufacture."
Swindley says it is time for the madness to stop and Gluckman's recommended level to be adopted. That would mean the same level is applied across the board by everyone, including insurers.
It would clarify the current situation where some organisations have adopted the 15 mg level while others are sticking to the 1.5 mg level, he says.
"I think Housing Minister Phil Twyford is aware of the confusion and, like many, I'm waiting with bated breath for an announcement that will clear up the situation.
"Should that happen insurance policies will change and premiums will go down but, at the moment, the situation is continuing to put pressure on premiums."
Read more:
Tribunal sticks to existing meth standard
Higher meth test levels for REA
Meth report bombshell: what it means
Comments from our readers
No comments yet
Sign In to add your comment