Getting landlord cover right
Meth contamination and uncertainties around tenant damage liability mean there is growing interest in stand-alone landlord insurance and more insurers are entering the market in response.
Thursday, May 24th 2018, 11:00AM
by Miriam Bell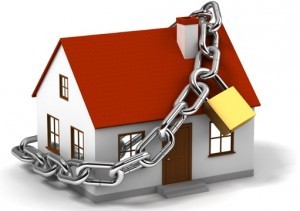 MoneyHub has just released a report which shows there is now a wide choice of landlord insurance policies on the market but that some insurers routinely offer more generous coverage.
The consumer website compiled the report to raise awareness among property investors about the pros and cons of landlord insurance as compared to traditional home and contents policies.
MoneyHub's senior researcher Christopher Walsh says there's a common misconception that landlord insurance is merely a bolt-on to existing home and contents insurers.
"But that is not the case - landlord insurance is a superior type of home insurance policy which is tailored specifically for landlords.
"Policies can extend to loss of rent and intentional damage. We found some policies had methamphetamine contamination cover as a standard benefit."
Landlord insurance is not compulsory but the report finds that "mum and dad" landlords are being offered better cover and payouts as more insurers came to the market.
Walsh says they found Tower and Initio to be the best buy policies as they routinely offered more coverage in their standard policies, such as intentional damage and contents cover up to $20,000, while many other insurers offered such protection as an optional extra.
"Initio even offered replaced value for methamphetamine damage, meaning that a property could be bulldozed and rebuilt if no alternative could be found.
"This cover level differed from all other insurers, who either offered nothing or up to $30,000 for any meth-related consumption of manufacturing."
Overall, the report shows policies largely tended to be similar in price, as a 20 cent EQC levy and 10.6 cent Fire Service levy applies for every $100 of insured property, capped at $276 and $106 respectively.
This means that landlords would pay at least $300 in levies on any property insured for over $300,000. When GST is added, insurers' actual policy fee was around 50% of the total policy price for a home in the $400,000 - $700,000 value bracket.
But Walsh says they did find that Wellington was relatively more difficult and/or expensive to insure due to the 2016 earthquake and many insurers assessed them on an application-by-application basis.
Further, it is worth noting that every landlord insurance policy puts the onus on landlords to be responsible when it comes to picking and monitoring tenants, he says.
"This includes completing a reference check, taking a bond and regularly visiting the property for inspections. Failure to do this could cause problems if and when it comes time to make a claim."
The report also offers some tips for buying and claiming on landlord insurance.
Walsh says that, for example, when it comes to selecting an insured value, many people didn't know that online replacement cost estimators may give an unreliable number.
"With building material costs in New Zealand at an all-time high, the replacement amount may mean a property is not rebuilt to the same standard.
"And local market conditions factor in as well – the cost of rebuilding a home after the Christchurch earthquake was far more than replacing a fire-damaged home in Dunedin due to massive builder shortage".
He recommends working with insurance advisers to try and beat the market price as they are often well placed to know local conditions and specialist policies available.
Comments from our readers
No comments yet
Sign In to add your comment