New listings remain limited
There was no uptick in market activity in the first full month after the Reserve Bank's big OCR cut, with listings still at low levels, realestate.co.nz's latest data shows.
Tuesday, October 1st 2019, 10:07AM
by The Landlord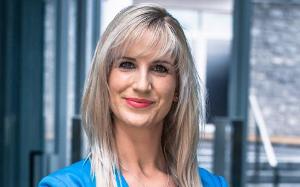 The real estate website's September data has 8,901 new listings coming onto the market, which was a 14.2% decrease as compared to September 2018.
Further, new listings were down year-on-year in all but three (Central Otago/Lakes, Nelson & Bays and the Coromandel) of the country's nineteen regions.
Realestate.co.nz spokesperson Vanessa Taylor says that September 2018 was a "one-off" with a significant spike in new listings, which made it appear that new listings fell significantly last month.
"However, the actual number of new listings this September was similar to April 2019 and up on the June- August 2019 quarter."
The total amount of housing stock on the market in September 2019 came in at 21,174. This was down by 7.3% on last September, but slightly up on August.
Despite this, property seekers have been active on the website, she says.
"On the demand side, there have been strong levels of interest with more than 1,000,000 unique browsers searching realestate.co.nz in September."
Meanwhile, regional New Zealand dominated the market price stakes, with five provincial regions registering record average asking price highs.
Those regions were Gisborne, Bay of Plenty, Nelson & Bay, Manawatu/Wanganui, and Northland – which are all regions with strong lifestyle appeal.
Taylor says the performance of these provincial regions compensated for the more subdued main regions and helped lift the national average asking price by 1.2% to $685,746, from August.
But when it came to the performance of the five main regions (Auckland, Wellington, Canterbury, Otago and Waikato) the story was very different.
Of the main regions, only the Wellington region recorded an increase of over 1% in average asking prices. It saw its average asking price continue to climb with a 2.5% rise on August taking it to $707,101 in September.
Average asking prices in the Canterbury, Auckland, Waikato and Otago regions either remained static or fell.
Taylor says it is still very early days after the Reserve Bank's OCR cut in August, with September the first full month of data since then.
"But it will be interesting to watch what impact, if any, the disparity in pricing levels and activity between the regions and main centres may have on prospective buyers and sellers."
Comments from our readers
No comments yet
Sign In to add your comment