LVR restrictions to stay put: Westpac
Westpac economists believe the Reserve Bank will keep LVR speed limits at their current levels, amid fears over house price stability.
Monday, November 25th 2019, 10:55AM
by The Landlord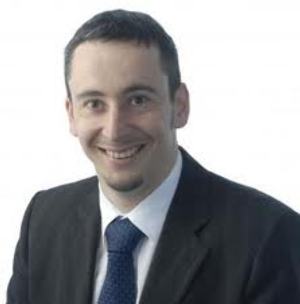 The bank's team of economists, including chief economist Dominick Stephens, predict the long-awaited Financial Stability Report on Wednesday will not deliver a huge change for the housing market.
They believe the New Zealand economy is poised for an upturn along with the housing market.
Fears of an over-heated housing market could prompt the central bank to keep things as they are for now, according to Westpac's latest weekly report.
"Our long–held view has been that, after the economic slowdown over the past year, we will see a reacceleration in economic growth underpinned by increases in fiscal spending and
supportive monetary policy.
"Recent data indicate that just such a reacceleration is underway, and it's likely to continue over the coming years.
"With much of the pickup in activity centred on the housing market, stability concerns are back on the radar.
"As a result, we expect the Reserve Bank will keep the current loan–to– value restrictions unchanged when it releases its latest Financial Stability Report."
The economists predict supportive monetary policy will support house price growth.
"Looking ahead, with inflation still struggling to reach 2%, we think that the Reserve Bank will cut the cash rate again in early 2020 and keep it at low levels for an extended period.
"That will support a further acceleration in the housing market and household spending over the coming years. In fact, our forecast for nationwide house price inflation of 7% in 2020 could come good even sooner."
Westpac's economists are not alone in suspecting the Reserve Bank will leave the LVRs as they are on Wednesday.
Speaking at the TMM Better Business conference in mid-November, CoreLogic senior property economist Kelvin Davidson said that, until recently, he thought the LVRs would be relaxed at the upcoming FSR.
"But the latest strong lending figures, along with their data showing the return of mortgaged investors to the housing market, put a question mark over that."
The lending environment has already eased a bit, with serviceability tests relaxed and the OCR sitting at 1.0%, he said.
"While the coming extra capital requirements for banks could impact longer term, overall we are looking at a gently easing lending environment that bodes well for sales and demand next year."
Comments from our readers
No comments yet
Sign In to add your comment