Don't use KiwiSaver for investment property - yet
The Interim Retirement Commissioner's proposal to allow KiwiSaver first-home withdrawals to be used for investment properties came tantalisingly close but didn't quite make it to the recommendation phase.
Tuesday, February 4th 2020, 9:00AM 1 Comment
by Miriam Bell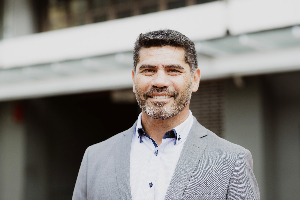 Back in October Peter Cordtz, the Interim Retirement Commissioner, proposed one way of addressing New Zealand's declining rate of home ownership would be to loosen the KiwiSaver rules around first home withdrawals.
That's because, currently, KiwiSavers who withdraw money for a deposit have to live in the property they buy - which can be problematic in areas with high house prices.
Cordtz suggested that if they could buy a property in a more affordable part of the country and that they didn't have to live in, they could use it as an investment to progress on the property ladder or simply to retire to one day.
But when Cordtz released the Commission for Financial Capability's three-yearly Review of Retirement Income Policies last week that proposal had missed the cut.
Instead one of the recommendations was that the potential range of impacts if the owner-occupied requirement for first-home withdrawals from KiwiSaver was to be withdrawn should be modelled.
They had considered recommending removing the existing six-month residence requirement when using KiwiSaver to purchase your first home, Cordtz said in the review.
This was partly prompted by people asking why there is a six-month hold-up to them renting out their first house and partly because, anecdotally, they'd heard some are ignoring it anyway.
Cordtz said the proposal had received significant support particularly from young, urban New Zealanders who fear they won't be able to buy a house to support their retirement in their city.
"On the other hand, we received quite a lot of opposition in fear of the impact this could have on a sensitive housing market across the country, and the impact on smaller communities and rural areas where affordability issues are already impacting."
They had been convinced that this suggestion should be approached through a housing policy lens, rather than from a savings perspective, Cordtz said.
"Moreover, we think that the impacts likely to be caused by such a change should be extensively modelled before being confirmed. We will work with the Ministry of Housing and Urban Development to explore this option further."
While many aspiring property owners greeted Cordtz's original suggestion with enthusiasm, giving first home buyers more flexibility with KiwiSaver could further boost their competition with investors for housing.
KiwiSaver withdrawals to finance first homes have already been rising steadily: in the year to June 2019 nearly $1 billion was withdrawn by first home buyers, up from $870 million in 2018.
In a similar vein, the Reserve Bank's most recent mortgage lending data shows first home buyers borrowed $1.20 billion in December 2019, up from $924 million in December 2018.
The 2019 Review of Retirement Income Policies can be read here.
Read more:
Allow KiwiSaver withdrawals for investment properties
Comments from our readers
Sign In to add your comment