Rising house prices glossed over in MPS
New Zealand's housing market is rebounding strongly but the Reserve Bank barely mentioned it in Wednesday's Monetary Policy Statement (MPS). That's left one economist asking why.
Thursday, February 13th 2020, 11:49AM 1 Comment
by The Landlord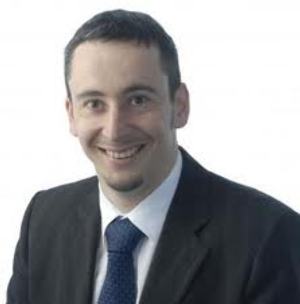 In its latest MPS this week, the Reserve Bank's Monetary Policy Committee kept the Official Cash Rate (OCR) on hold at its record low of 1.0%.
It also took a more upbeat view of on economic growth, saying it is expected to accelerate over the second half of 2020 and that the outlook for the economy was brighter amid increased infrastructure investment from the government.
Despite the potential economic impact of coronavirus, the Reserve Bank's forecast OCR track now has no further cuts pencilled in and has a hike forecast for 2021.
The general feeling among economists was that the Reserve Bank might be underestimating the threat posed by coronavirus.
But for Westpac's chief economist, Dominick Stephens, it was the lack of reference to the housing market that stood out.
"What surprised us was that the Reserve Bank studiously avoided mentioning house prices in the press release or the Summary Record of Meetings – to the point of awkwardly dancing around the topic with phrases like 'rising household wealth'."
This was a glaring omission and could be because it fears copping criticism for rising house prices, Stephens says.
"The recent turnaround in the housing market is the most obvious consequence of lowering interest rates and is a key channel through which monetary policy is currently working."
The Reserve Bank does mention that stronger-then-expected house price inflation will drive higher consumer spending, and upgrades forecasts for both, in the MPS.
Stephens says this is presumably a key reason for the upgraded OCR outlook, yet it was not mentioned up front and there is no record of the Committee discussing it.
Westpac believes that the housing market will heat up more than the Reserve Bank expects, he says.
"The Reserve Bank is forecasting peak of 7.7% house price growth, but it continues to forecast an unrealistically rapid cooling in the market.
"That is not going to happen as long as mortgage rates remain low. We expect a slightly higher peak rate of house price inflation, and a longer-lasting period of rising prices."
However, this would not be enough to deter the Reserve Bank from cutting the OCR in an environment of weaker global economic sentiment, Stephens adds.
"The Reserve Bank expects to keep the OCR on hold this year, unless coronavirus blows up into something severe for New Zealand.
"Despite that, we are forecasting an August OCR cut based on our view that the Reserve Bank will be surprised on certain aspects of the economy."
Comments from our readers
Sign In to add your comment