The return of Covid-19: what it means for landlords
After 102 days, Covid-19 is back and that means Auckland is returning to alert level three, while the rest of New Zealand will go to alert level two, on Wednesday. So what does that mean for landlords?
Wednesday, August 12th 2020, 11:25AM 1 Comment
by Miriam Bell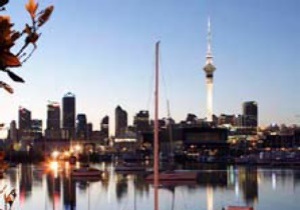 Prime Minister Jacinda Ardern announced late last night that four cases of community transmission, which don't appear to be linked to overseas travel or border work, have been identified in South Auckland.
That has prompted the Government to activate their Covid-19 resurgence plan and move Auckland to level three, and the rest of the country to level two, for three days from noon Wednesday until midnight on Friday.
(Note that Auckland is defined as the Super City area from Wellsford to Pukekohe.)
Arden says those three days will give them time to assess the situation and gather information, including contact tracing, so they can find out more about how the case arose and make decisions of how to respond after that.
While there is a great deal of uncertainty about what is to come in the wider sense, for the time being a return to levels three and two mean more restrictions for those involved in the property sector.
REINZ has provided the following advice on what residential property buyers and sellers can expect over the coming days.
Across the Auckland Region:
• All auctions will need to be conducted online or via phone bidding
• Open homes cannot be held. But private viewings, by appointment only and with the consent of the client and property occupants can under strict guidelines social distancing requirements.
• Pre-settlement inspections can take place and the guidelines for private viewings should be adhered to.
• Settlements and moving house can occur, although advice around inter-regional moves is being sought.
• Appraisals and listings must be carried out remotely (via phone, virtual methods) where possible. If an appraisal cannot be carried out remotely, agents can visit homes to conduct appraisals with the permission of the client and occupants.
Around the rest of New Zealand:
• Auctions can proceed, but physical distancing of two metres must be maintained at all times. No more than 100 people may attend an auction in total.
• Open homes can take place provided contact tracing systems are in place and physical distancing is observed.
• Pre-settlement inspections can take place ensuring physical distancing is observed.
• Settlements and moving house can occur
• It is possible for agents to visit properties to carry out appraisals and listings provided they can do so safely. If visiting the property, the permission of tenants is required where the property is tenanted.
REINZ chief executive Bindi Norwell says real estate has been through this before and will get through it again. "The key to being able to move forward is to adhere to the rules and stay safe at all times."
At this stage, neither Tenancy Services nor the Ministry of Housing & Urban Development (HUD) have issued update advice on the latest Covid-19 developments.
However, landlords.co.nz covered what levels three and two meant for landlords in detail earlier this year. It is to be expected that the same requirements are in place for levels three and two this time round.
To that end, you can read what alert level three means for landlords here. And also here.
And you can read what alert level two means for landlords here.
While the return to levels three and two is of huge concern for many businesses who are still rebuilding after the lockdown earlier this year, it's far too early to tell what it might mean for the property market's outlook.
However, independent economist Tony Alexander says the impact on the economy and businesses this time around won't be anywhere near as severe as from late-March into May.
That's because there is no new impact on international tourism or export education. Further, it's not a level four shutdown, and most office-located businesses can switch to working from home immediately with minimal if any business flow interruption, he says.
"There will be no new tightening of bank lending policies as they already reflect the risk of this happening."
When it comes to property, it's probably worth noting the lesson of the first, big, lockdown, he says. "After a lockdown people catch-up on spending delayed, and they dive into the residential property market hoping for bargains or at least more listings."
Meanwhile, landlord.co.nz's sister publication, TMM reports here that mortgage advisers are preparing to run their businesses from lockdown again, but are hopeful that housing market activity will hold up.
Comments from our readers
Sign In to add your comment