Servicing tests hinder home loan market
Tough servicing tests continue to hinder the home loan market, leaving borrowers unable to tap into attractive headline interest rates.
Friday, July 17th 2020, 10:11AM 3 Comments
by Dan Dunkley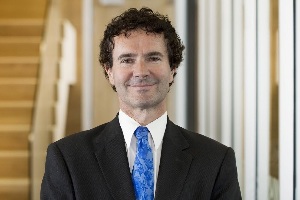 Economist Tony Alexander
Economist Tony Alexander, points to "apparent bank reluctance to ease servicing criteria" in the New Zealand market, in his latest weekly report.
However, Alexander believes there could be good news on the way for borrowers, with increased competition in the home loan market, and possible cuts in one and two year rates in Spring.
The independent economist's latest survey of the property valuer market reveals volumes of enquiries for house valuations have risen by 50% in July.
The data backs up strong REINZ figures, which revealed a stronger-than-expected property market in June.
"Enquiries for valuations to support the refinancing with a new lender of a currently mortgaged residential property have increased," Alexander said. "But they have decreased for commercial property.
"This makes sense in that there is no evidence to date of any large decreases in residential property values, listings remain in short supply, and there is plentiful evidence of many buyers in the marketplace."
Yet servicing continues to hamper the borrowing market, despite record-low rates and banks pushing out more attractive headline rates.
Advisers say there is a greater disparity between the real rate and the test rate, which is as high as 7% at some major lenders.
Banks continue to put out headline grabbing offers. Yesterday, ASB slashed rates for high LVR borrowers, moving all customers to its 'special' rate.
Advisers welcomed the move, but say banks need to do more to lower their servicing tests, so customers can access financing.
David Green of AdviceHQ, hopes banks will address the servicing test problem in the coming months. "The disconnect between advertised rates and test rates still remains, more so with low deposit first home buyers," he told landlords.co.nz's sister publication, TMM Online.
Comments from our readers
Sign In to add your comment